Ingredients: Inositol DC 95% (Carrier: 5% PVP), Microcrystalline Cellulose, Glazing Agent (HydroxyPropylMethylCellulose), Anti-Caking Agents (Magnesium Stearate, Silicon Dioxide), Yellow Maca Root (100:1 Extract), Glazing Agent (Glycerin), Chromium Picolinate, Coating Agent (Carnauba Wax), Folate (L-5-Methyletetrahydro folate Calcium)
Typical Values per Serving
% RDA
Folate
200ug
100%
Chromium
100ug

250%

Maca
10,000mg

-

Myo-Inositol
4,000mg

-
Myo-Inositol
Includes 4,000mg per serving for maximum efficacy
Maca
Used over the centuries, most notably in Peru, Maca is one of the planet's most effective adaptogens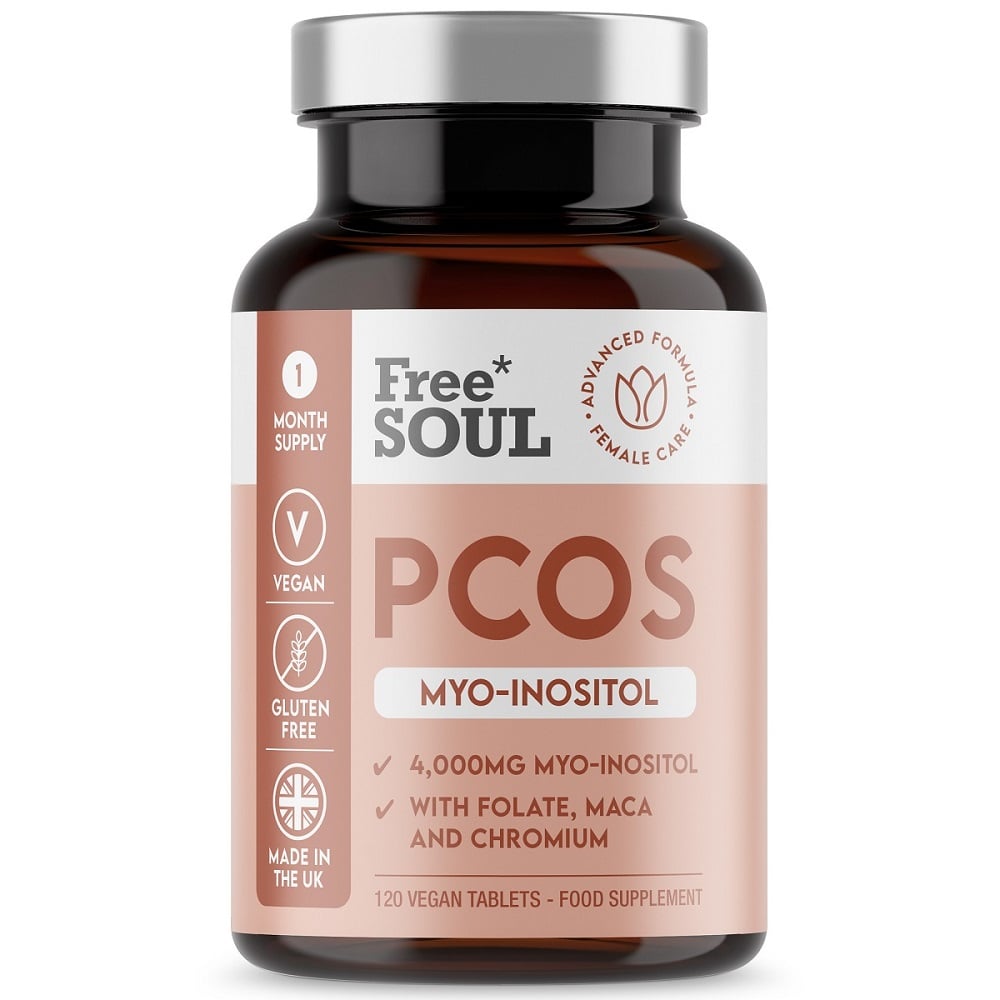 Chromium
Included for proven contribution to normal macronutrient metabolism levels
Folate
The naturally occurring form of Folic Acid. Contributes to normal homocysteine metabolism & the reduction of tiredness & fatigue
You are not alone
Living with PCOS?
With one in 10 women now living with PCOS, support for symptoms has never been more important.
Common symptoms of PCOS include:

Irregular cycles
Impaired metabolism
Acne
Hirsutism: the growth of excess hair in male-like patterns
Fatigue




The Free Soul PCOS Supplement is proudly made in the UK & entirely free from gluten & GMO ingredients.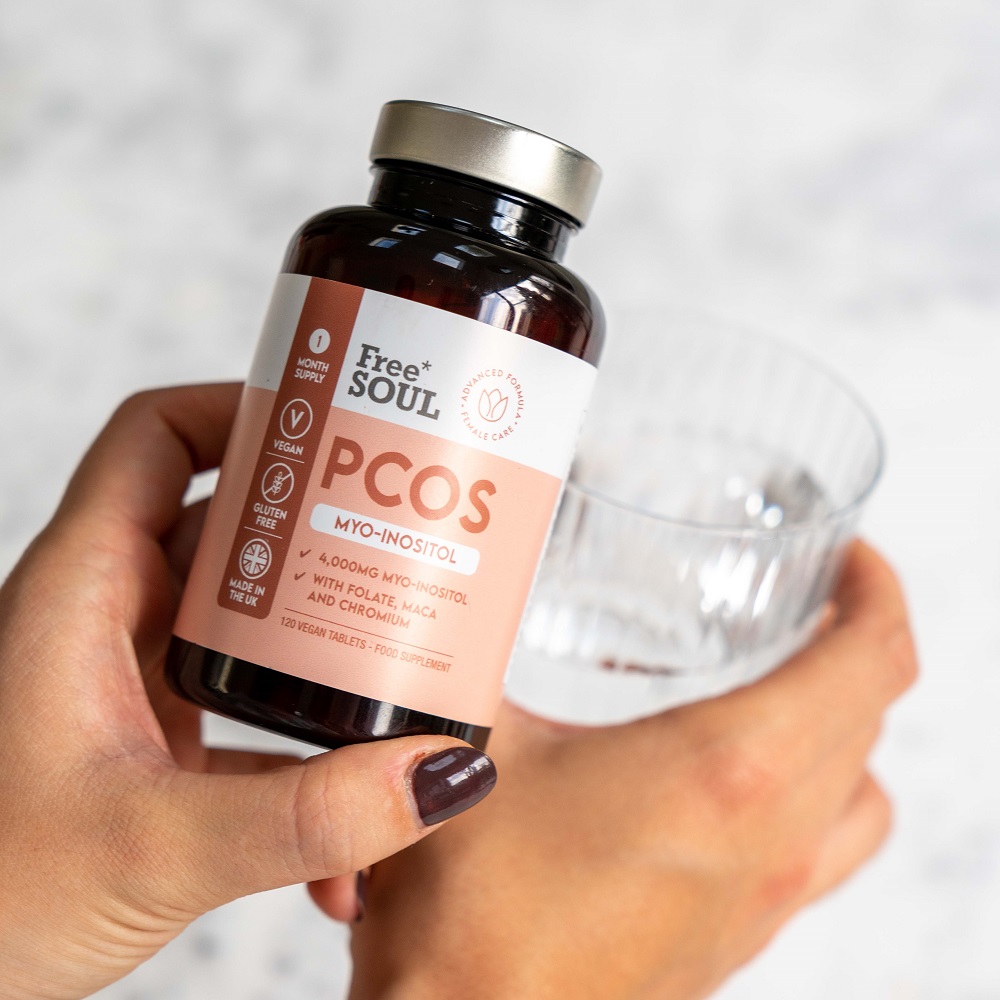 Incredible Ingredients = Incredible Benefits
Free Soul's PCOS Supplement
Each serving contains the perfect proportions of active ingredients.
What's not in there?

GMO Ingredients
Titanium Dioxide
Gluten
Synthetic Fillers & Binders