The ultimate plant based pancake mix
Ingredients: Wheat Flour, Calcium Carbonate, Iron, Niacin, Thiamin, Quinoa Protein, Coconut Oil Powder, Raising Agents (Sodium Bicarbonate, Calcium Phosphate), Magnesium Oxide, Potassium Chloride, Ascorbic Acid, Mixed Natural Tocopherols, Diglycerides, Zinc Gluconate, Ferrous Fumarate, Vitamin K2-Menaquinone, Molybdenum Chelate, Manganese Gluconate, Beta Carotene, Cupric Gluconate, Nicotinamide, Calcium D-Pantothenate, Cholecalciferol, Methylcobalamin, Chromium Picolinate, Folic Acid, Potassium Iodide, Sodium Selenite, D-Biotin, Salt, Guarana Extract (22% Caffeine), Green Tea Extract (40% Polyphenols), Natural Flavouring, Steviol glycosides (Sweetener).
For Nutritional Table, please see product images above.
Keeps you Full
Rich in quinoa protein & contains all 9 amino acids to keep you fuller for longer
Nutritionally Complete
Blended with 26 Vitamins & Minerals to ensure your nutritional bases are covered for the day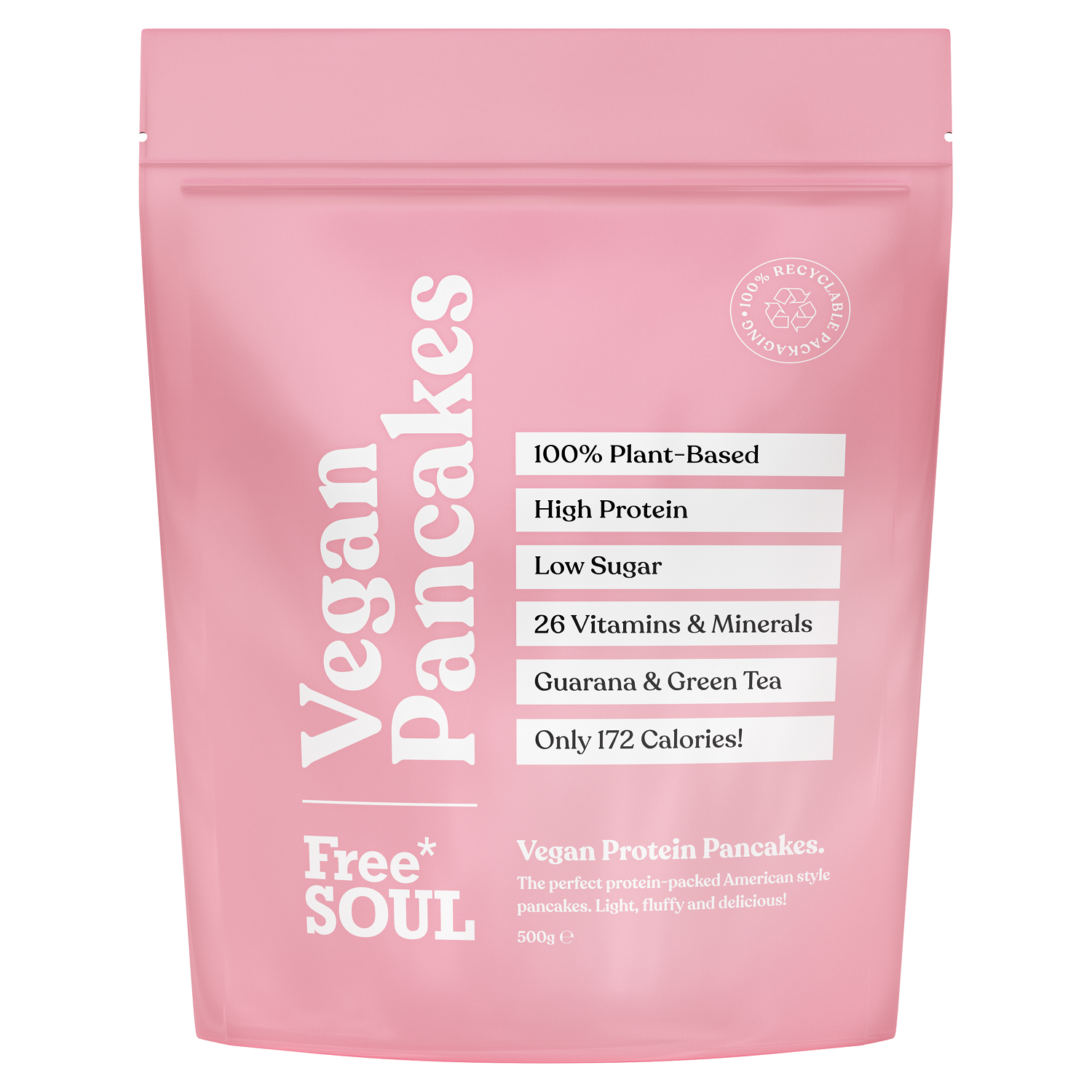 Supports Energy
Green Tea & Guarana provide a gentle energy boost to kick start your day
Supports Hormones
Rich in Vitamin B6 to support the regulation of hormonal activity & completely free from added sugar & artificial sweeteners to stabilise spikes in blood sugar levels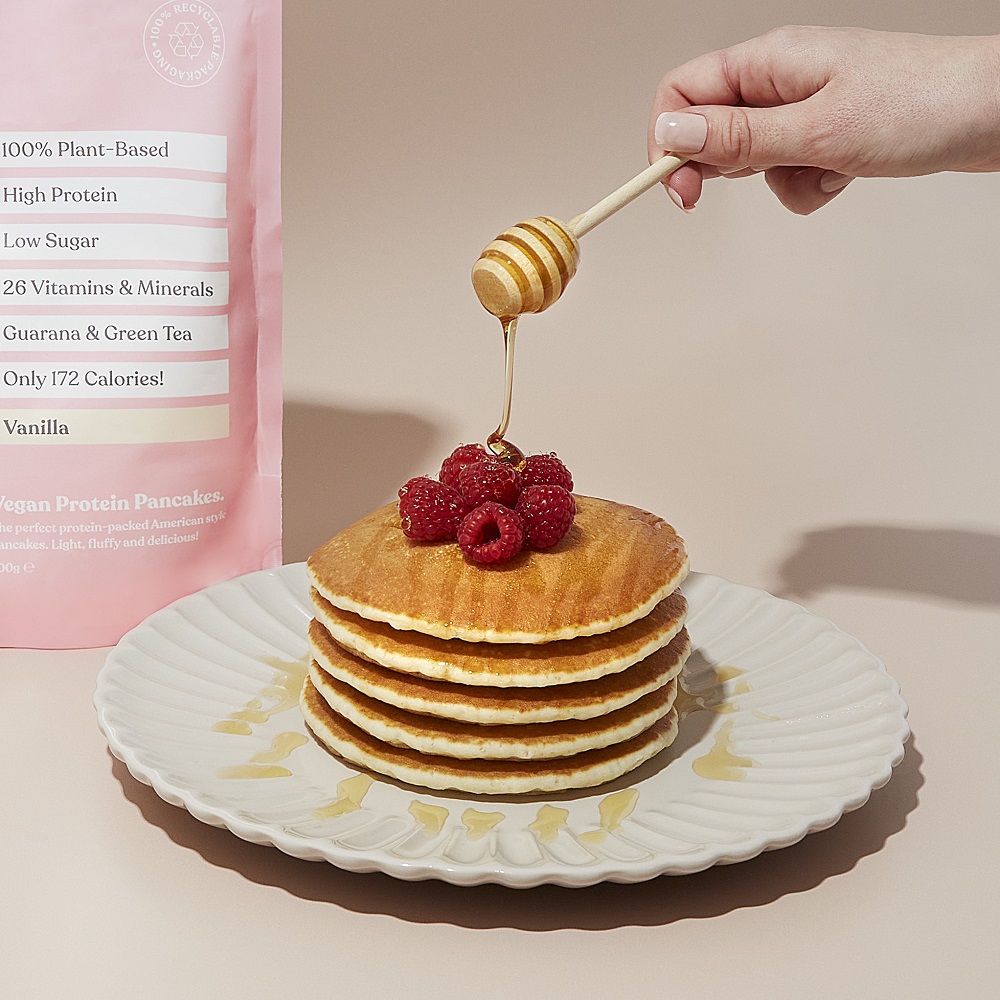 Easy, Delicious, Nutritious
A high-protein breakfast sets you up for the day - it keeps you fuller for longer as your body takes time to break down protein, it supports your hormones , and with no added sugar or artificial sweeteners, it prevents your blood sugar from spiking. Free Soul's Vegan Protein Pancake mix is the ideal high protein breakfast, and is incredibly easy & quick to make! Plus it's:
Dairy-free for bloat-free digestion
Free from artificial sweeteners & colours
Incredibly easy to make
Absolutely delicious
Protein Pancake Mix
FAQs
Can I enjoy these pancakes alongside other Free Soul products?

Yes! We would recommend having them alongside FS-Greens & the Free Soul Protein Blend. The only exceptions are our perimenopause supplements & multivitamin supplements - we would not recommend having these with your Free Soul pancakes.

How many pancakes does one pouch make?

At least 20! One serving of the pancake mix makes about 2-3 fluffy pancakes, and even more if you prefer a crepe-style serving. So an entire pouch will make at least 20 pancakes, and even more if you prefer to make them thin.

Do I need to put toppings on them?

It's entirely up to you! The pancakes are delicious on their own, but you can choose to top them with your favourite fruits, sauces, and more. There are lots of inspo recipes available in the Free Soul Blog.