Advanced Multivitamins for Women
See Images for Nutritional Table.
Ingredients: Bulking Agent (Microcrystalline Cellulose), Calcium Carbonate, Dicalcium Phosphate, Fish Collagen Type I Peptides, Potassium Chloride, Magnesium Oxide, Vitamin C (L-Ascorbic Acid), Potassium Bisglycinate, Ferrous Sulphate, Anti-Caking Agents (Magnesium Stearate, Silicon Dioxide), Glazing Agents (HydroxyPropylMethylCellulose, Glycerin, Carnauba Wax), Vitamin B3 (Nicotinamide), Vitamin E (D-Alpha Tocopheryl Succinate), Zinc Oxide, Hyaluronic Acid, Vitamin A (Retinyl Acetate),Vitamin B5 (D-Calcium Pantothenate), Manganese Sulphate, Sodium Selenite, Vitamin B12 (Cyanocobalamin), Vitamin D3 (Cholecalciferol), Vitamin B6 (Pyridoxine Hydrochloride), Vitamin K1 (Phytomenadione), Vitamin B1 (Thiamine Hydrochloride), Vitamin B2 (Riboavin), Chromium Picolinate, Folic Acid (Pteroylmonoglutamic Acid), Potassium Iodide, Sodium Molybdate Dihydrate, D-Biotin.
Supports Immunity & Energy
Contains 100% of your daily Vitamin D & C needs to support immunity & energy levels.
Support for Hair, Skin, & Nails
Contains the entire B Vitamin Complex, including Biotin, as well as Marine Collagen & Hyaluronic Acid for the appearance of hair, skin, and nails.
Supports Hormones
Rich in Iodine & Pantothenic Acid to promote the regulation of hormones.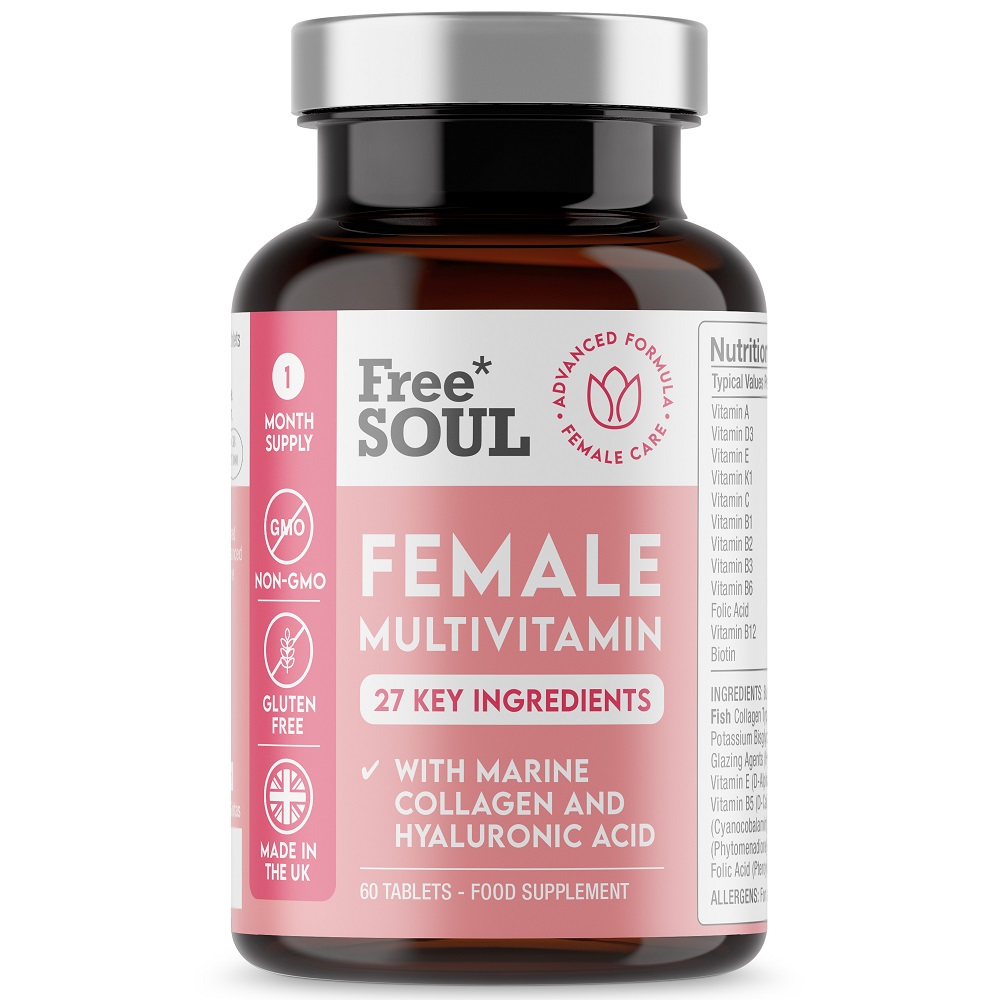 Menstrual Cycle Support
Provides 100% of your daily Iron needs to contribute to the normal formation of red blood cells and haemoglobin.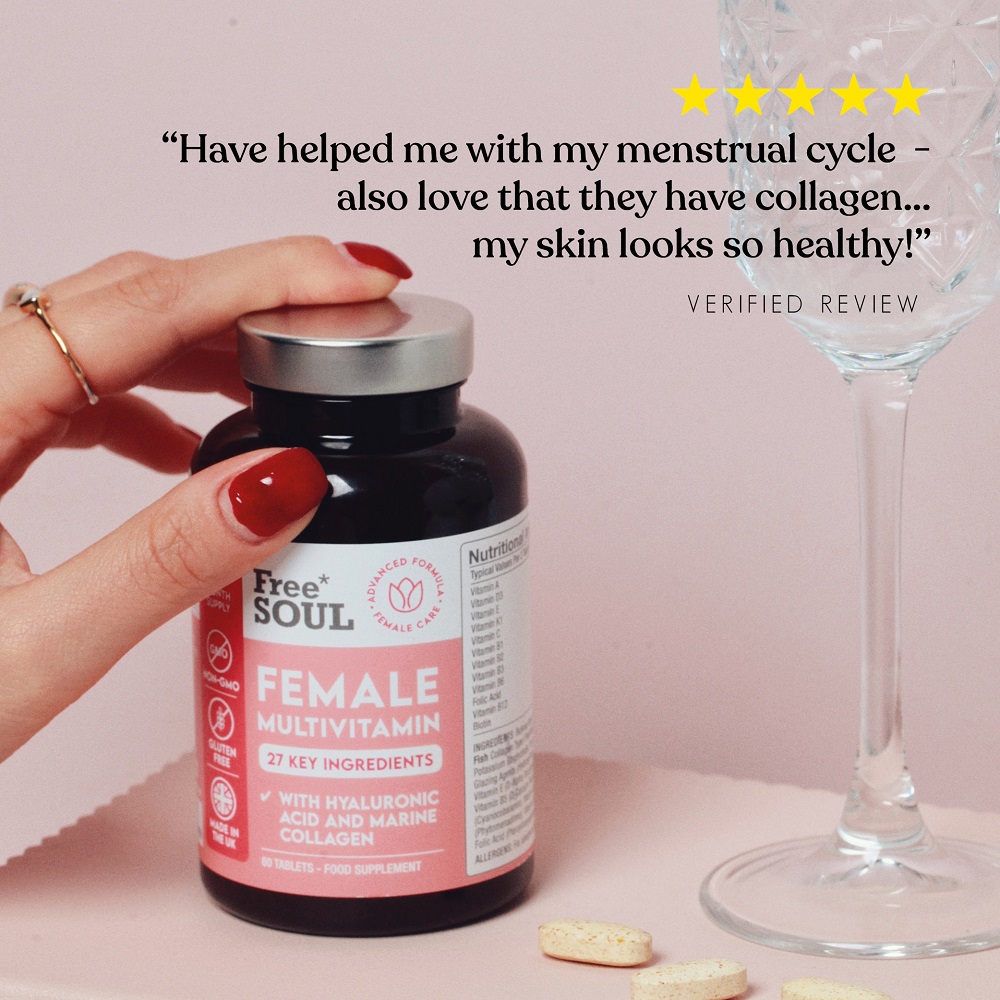 Incredible Ingedients = Incredible Benefits
27 Key Ingredients
Free Soul Multivitamins for Women contain the perfect proportions of vitamins, minerals, and active ingredients to support female wellbeing.
What's not in there?

GMO Ingredients
Titanium Dioxide
Gluten
Synthetic Fillers & Binders