Ingredients: Malt Syrup, White Granulated Sugar, Pectin, Citric Acid, Sodium Citrate, Fish Collagen Peptides, Natural Colour (Purple Carrot Concentrate), Natural Strawberry Flavour.
| | |
| --- | --- |
| Typical Values | Per 2 Gummies: |
| Marine Collagen | 150mg |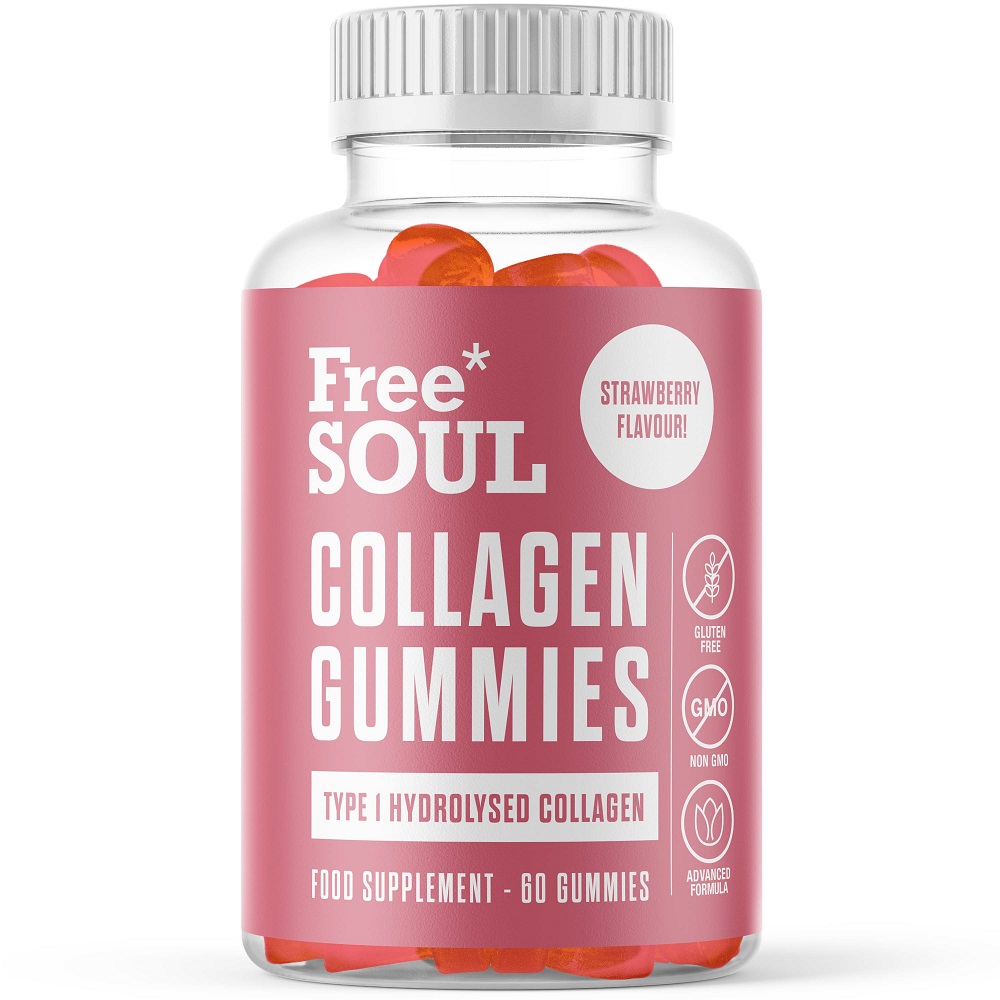 FREQUENTLY ASKED QUESTIONS
Should I take these gummies, or Free Soul's Liquid Collagen Sachets?

Our Liquid Collagen Supplement represents the highest standard in collagen supplementation, and is one of the most advanced collagen supplements on the planet. Our Collagen Gummies are a helpful boost to your beauty routine. If you're over the age of 25, we would recommend the Liquid Collagen Sachets, and if you're 25 or younger, we would recommend these gummies.

When will I notice a difference in my skin?

A combination of customer feedback & clinical research shows that results can be seen in as little as two weeks for some, while for others it can take longer. We recommend taking Collagen daily for 12 weeks for best results.

How does Collagen work?

The beauty industry's obsession with this protein is not without reason. Collagen is the key structural component of our skin, providing elasticity, firmness, and hydration. The real magic of collagen supplementation lies in its ability to stimulate the body's own collagen production. When consumed orally, collagen peptides are broken down into smaller amino acids that are then absorbed into the bloodstream and transported to the skin. These amino acids signal the body to produce more collagen, resulting in firmer, more elastic skin.

When is the best time to take these Collagen Gummies?

Consume them at any time of day! The time of day doesn't matter, but being consistent does. We recommend supplementing your collagen intake daily for 12 weeks before expecting to see results.